Not the March Any of Us Expected
My plan (devised back in August 2019) for a March post to parents of college freshmen was going to be about what your kids do for spring break during college.
You know, topics like: should my feelings be hurt if my kid goes to Daytona Beach instead of coming home over break? If my kid comes home for spring break, should we plan on lots of time together or will he be decompressing and/or studying for exams?
Topics that were nowhere in my thoughts at the time but now are everywhere in everyone's brain:
Are we doing a good job self-isolating?
How can we support my older parents emotionally during this time when it's dangerous to visit them in person?
Am I going to lose my job?
Will by 401(k) recover from this?
Will I be able to get the groceries, medication and other necessities that our family needs?
Will we be safe?
COVID-19: You Miserable Bastard
I keep a bullet journal ("bujo" as I have learned they are called). I don't write down my dreams or poetry or anything like that. It's really more of a day planner with plenty of room for doodles and notes as well.
I have actually have a lot of fun with it. I use it for doodling images that relate to what's going on in our lives while sitting on a conference call, a now-annual January 1 tradition of writing out plans for the year with my college-age daughter, keeping track of books I've read and movies I've watched.
It's a nice diversion and sort of a written photo album at the same time.
Flipping through its pages recently, the sudden and stark difference in our lives was evident in those doodles.
One week my doodles are about taking my son to physical therapy for his shoulder and drawing a decent version of the cool centerpiece in a recently watched movie (Knives Out).
The next week, the pages are dotted with conference calls about working from home, calls to the pharmacy to get medication stocked up, calls to older family members and the like. I also kept track of the crazy news bulletins that were coming in, seemingly by the hour:
NCAA tourney cancelled
MLB season postponed
Broadway goes dark
Italy locked down
Election primaries delayed
And then,
My daughter who was home from college for spring break was required to empty out her dorm room, her semester on campus over.
My son's high school sent everyone home to learn online.
We asked all of our staff at our law firm to work from home.
I took out my green fine-tip marker and drew a picture of a virus. I used the emoji for virus as my inspiration, in case you're curious. Beside it, in caps, a proclamation that summed up how I was feeling:
COVID-19, YOU MISERABLE BASTARD.
Now What?
This is a horrible, horrible time.
People are dying
People are very, very ill.
People are losing their jobs.
People are isolated.
People are scared.
It is amazing to see how quickly we are adapting and trying to make things work. From no-touch deliveries to game nights via Zoom to lots and lots of family walks.
It looks like we might be in this new normal for quite a while. I am on a number of college parent FaceBook pages and have seen a LOT of parents complaining about their now-home college freshmen.
Complaints like:
He is eating too much.
She stays up too late.
He is moody.
And the like.
Everyone has their own parenting style and that is fine. For me, though, at this surreal, scary time, I am not sweating the small stuff. I am picking my battles.
And so far, there haven't been any worth fighting.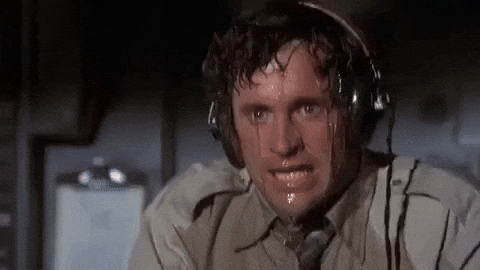 My feeling is she was living on her own just two weeks ago and doing great. As long as she isn't being disrespectful about what she is doing, so what? I am just thankful to have her home safely.
A Magic Shield for All of Us
I wish I could put a magic shield around my loved ones to protect them. And I wish I could put a magic shield around your loved ones, too.
Stay home and stay healthy, everyone.