If it's late August, that means most of our kids have been successfully moved in at college. And by successfully I mean:
They are physically at their enrolled college
They have a schedule
They have shelter
What I don't mean by successfully is:
They have joyously found that wondrous "tribe" that everyone talks about
They have fully adjusted to independent college life
They are living in a dorm decorated more chic-ly than your actual, adult home
They've got it figured out
You (the parent) are "fine"
So, if you're feeling stressed that everything doesn't seem to be in perfect order yet, don't! It may in fact never be in perfect order. That's normal.
In my opinion, getting to this point is a big achievement for us and them. Dropping off your child at college, especially your freshman child, can be tough. When we dropped off our daughter last fall at Ohio State, I was a mess.
She had known for years that she wanted to be a Buckeye. Even when she was ten years old in this picture from 2010.
When she walked away after that final hug in front of her freshman dorm, I lost it.
So much so that I had to pause at this bench on the side of her dorm to bawl my eyes out. We called it "the Crying Bench" for the rest of the school year!
Is it normal to be this sad after your kid goes to college?
That is what I was asking myself this time last year. The house felt so empty and I was sad, super sad.
Is that normal? Who knows! More importantly, who cares? I let myself feel that way. For about two weeks solid, I was miserable.
But, it definitely got better. Much better!
Which leads us to….
It will get better!
One thing that was an absolutely huge help to me last year was the ease of communication. Unlike when we talked to our parents on our shared, long-corded phone in our dorm room (keep it short, this is long-distance!), we can have instantaneous communication with our kids. What a relief!
FaceTiming was such a boon to me. I could actually see that she was doing okay. I could see that her room was a crowded mess but full of wonderful young women making their way together. I could see that she was surviving and mostly, happy.
I learned how to use Snapchat (kind of) so we could communicate in that way. I probably spent too much time messing around with filters and I am 100% positive my facial identity is now in some giant database somewhere but oh well...
I cherished the frequent texts from her and the quick calls as she walked to and from class. She called me "Rach" on the phone instead of Mom, God forbid anyone know she was talking to her mother!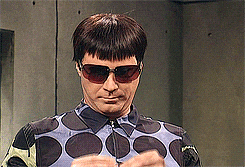 Do your own thing
Yes, I know all of the sage advice about letting them go, not bugging them too much, letting them figure out problems on their own, etc. I get it. I want my child to learn how to manage. But I also didn't want my child to think that her support line was snipped the moment I peeled myself off of The Crying Bench.
Yes, we communicated just about every day. So what? It worked for us. It may not work for others and that's fine. Just as you and your child have created your particular relationship from the day they were born, with changes over the past 18 years ago to account for both of your growth, so too will you continue to navigate however best works for you.
There is no formula!
What to do after college move-in
I know nobody wants to hear this right now, but if you're still reeling from dropping off your freshman, take heart. When I dropped off my daughter as a sophomore at Ohio State the following August, it was a completely different experience than last year.
Just kidding. It wasn't that easy. But it was MUCH easier! The unknown variables had been resolved. I took great comfort in the fact that:
She couldn't wait to get back to campus
She loved her classes and major
She loved her roomie
She had a great freshman year
She had slipped recently and called Ohio State "home" (bittersweet feeling, btw)
But for now, try the following after your freshman moves in:
Give yourself all of the time you need to get through the transition--there is no timetable
Enjoy some time with your non-freshman family and friends
Catch up on all of the things you put on hold while doing the college packing and shopping
Enjoy the texts and calls you get as your child shares their new world with you
Look forward to Parents' Weekend!
Good luck everyone!